GreenLeaf Manufacturing Website
    

MarketCrest Customer:
GreenLeaf Industries is an American owned custom plastic injection molding manufacturer established in 1999.
Their products end up in some of the finest automobiles on the planet (Acura, Honda, Toyota etc.)
Background:
GreenLeaf Industries hired MarketCrest, LLC to build an online presence that would demonstrate their industry thought leadership and attract/convert, high-value prospective clients.
In preparation for designing and developing a lead generating manufacturing website, MarketCrest led the client through a complete rebranding exercise (logos, color palettes, product and stock imagery, copy and official branding guidelines) to ensure what was built would resonate with their target market and support conversions.
Objectives:
Manufacturers, in general, tend to be behind the curve with online marketing…sadly plastic injection molding manufactures might be at the back of the pack!
The overall goal was to completely rebrand GreenLeaf Industries and introduce a modern website so that they could better compete within the plastic injection molding industry as well as increase website traffic and conversions.
Rebrand GreenLeaf Industries and leverage the outcome to "inform" the website design and facilitate a quick, favorable reaction for new visitors.
Develop (build) one of the leading websites in the plastic injection molding industry by providing content that would attract visitors, and functionality that would convert visitors to leads and clients.
Rebrand GreenLeaf Industries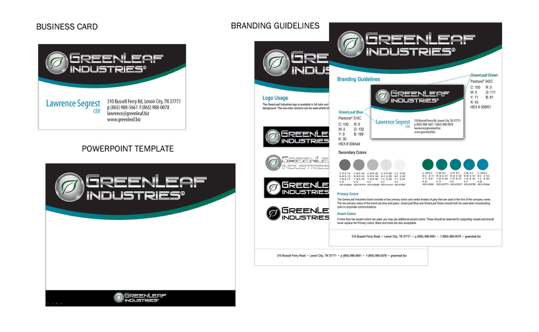 GreenLeaf Industries had a logo that did not represent the manufacturing industry well, and had some branding consistency issues across the board. MarketCrest wanted to create a brand that would prepare the website for the traffic and connect better with prospective clients.
Update the brand to resonate with target market
Create branding guidelines for our web designer and project manager
Transform the GreenLeaf Industries Website Through Branded Design and Functionality that Engages Visitors and Nurtures Them Through the Buying Cycle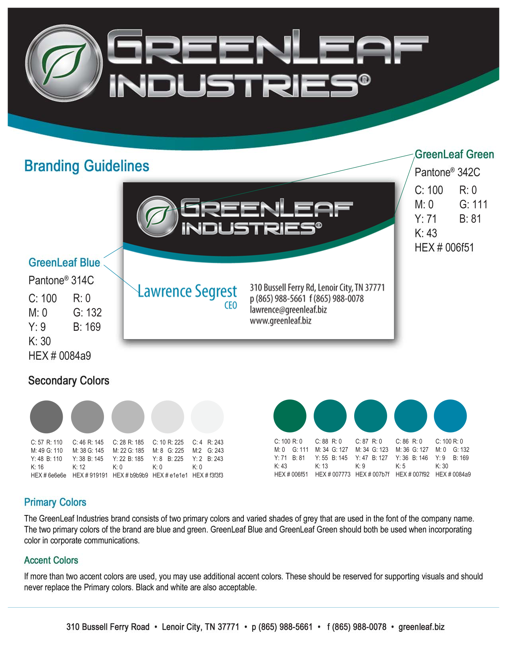 Website Design: Update the website pages to appeal to targeted personas and their ability to find answers quickly 
Integrate design elements that re-enforces the brand, appeal to targeted personas and utilizes modern design elements like scrolling, social media, and proven landing pages that increase conversion rates. best practice Publish a product page,a contact page, a career opportunity page, a blog and news section, and a testimonials section following the new branding guidelines
Website Development: Create more opportunity for conversions and attract new business opportunity
Create a smooth user experience through the Global Navigation, fast loading, short videos with voiceovers, landing pages with multiple calls to action, and a product page with professional images.
Create an "industry first", custom cost calculator for visitors looking to re-shore injection molded parts
Publish Original Content To Attract Organic Website Traffic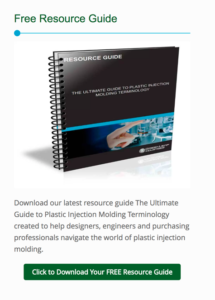 MarketCrest created a full content marketing strategy designed with the website at its epicenter to attract targeted visitors and web search users to the website.
Publish SEO optimized strategic content to attract organic search traffic
Website blog articles based on client feedback, keyword and search engine research, promoted through social media posts and paid Facebook advertising
Gated content (ebook), a landing page and pop-up for the website to secure email addresses and identify possible leads via an integrated Marketing Automation System.
Add animated video messaging for the home page and factory footage for the career page
Website Results:
The client is quite proud of how they are being represented online; they receive regular compliments from clients, their product images have been featured in industry trade magazines, the blog attracted attention from FOX News and is award winning, and most importantly:
Website traffic and conversions are at an all-time high, allowing GreenLeaf to reach their 2017 full-year new business sold goal by June 1.

Schedule a Free Marketing Consultation & Analysis