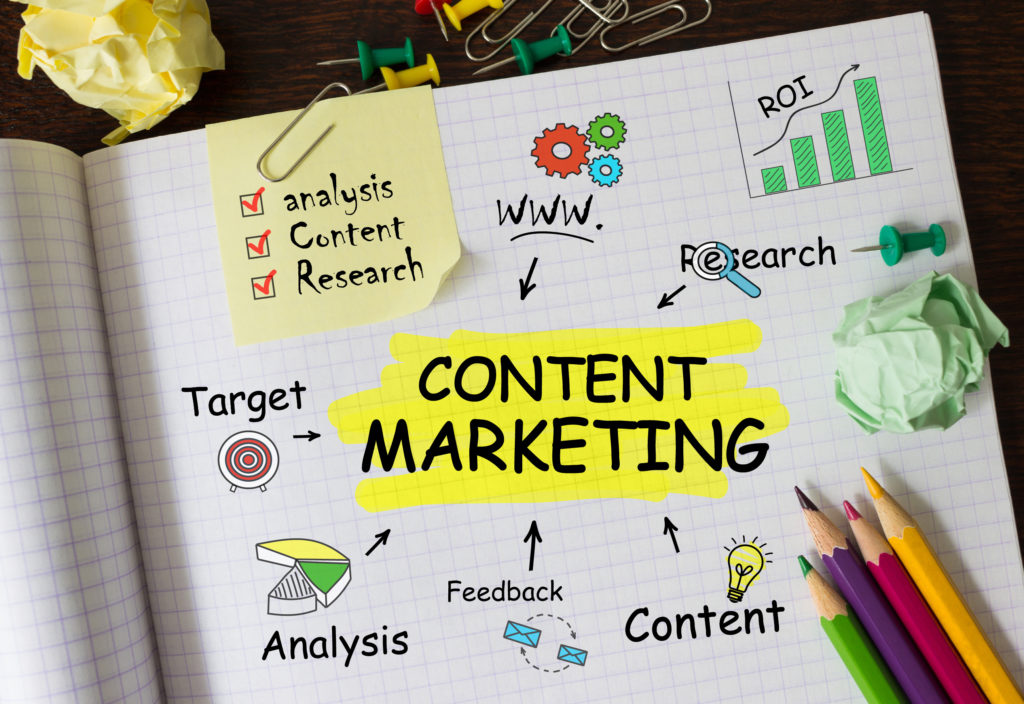 Here are ten reasons to use a content strategist to take the reins of your online presence.
1. Tell Your Story
You may have the best coffee shop in town or the best-tasting protein shake in the fitness industry. But without a content marketing strategist, who's going to know about it?
You can't depend on word of mouth and billboard ads anymore. You have to meet consumers where they are, and most of them are online.
Creating strong web content means you can express more parts of your brand. Through optimized landing pages and engaging email chains, you can tell your whole story.
This builds brand awareness and loyalty because users will feel more connected to who you are.
2. Find Hidden Opportunities
Hiring a content marketing strategist to tell your story opens doors to opportunities you may not even know are out there.
This person is equal parts creative, innovative, and analytical. He or she starts with data and uses it to guide all your digital strategies.
They research competitors and take a close look at your target market. They also look for potential new markets (or new ways) to reach current consumers.
This person knows the ins and outs of successful digital marketing. No matter how much you know about URLs, keywords, and coding, you need them on your side.
3. Reach More Audience Members
After deep-diving into data and research, it's time to get to work.
One of the main focuses for a content marketing strategist is to expand your audience reach.
The goal is to get in front of as many users as possible and to do so in a way that makes them want more. This is about more than online impression counts — it's about building a community.
4. Generate Leads
The most effective way to know if your digital community is truly growing is by getting more leads.
Lead strategies are all about short-term tactics for long-term success. They don't expect to create a sale right away. Instead, they focus on building interest through opt-ins rather than immediate purchases.
A lead generation strategy looks like an email newsletter on an eCommerce website. The product isn't the information, but the information gets consumers one step closer to buying the product.
It walks users through the buying cycle and creates more opportunities to establish a strong brand presence.
5. Take Advantage of Social Media
Want a simple way to track your online community? Work on building your social media following.
Social media is one of the biggest focus areas for a content marketing strategist.
Beyond displaying your products, you can build partnerships and establish a positive reputation. You can also provide an inside look at what your brand is all about.
This is where users feel like more than just another consumer. Interactive Instagram stories and fun Facebook posts make people feel like they're a valued friend in your network.
Plus, the more people that follow you, the more your exposure grows.
Committed followers will share your page with their friends. They'll comment on your pictures and be first in line to participate in social media contests.
This creates organic excitement around your brand, which in turn leads to sales.
6. Better Utilize Your Keywords
The importance of keywords is common knowledge in the digital world. However, not every company is using them effectively.
Stop making key mistakes and start taking advantage of industry terms. Your content marketing strategist can be a big help in this process.
A strategist knows how to balance simple terms and specific long-tail keywords. They know the right density to aim for in blog posts and landing pages.
They can also optimize for local search as well as a wider audience.
7. Create Strong Relationships
You know your digital efforts are paying off when your competition wants in on the action.
Be open to engaging in things like link building and guest blogging.
Link Building
Link building is when you have a mix of internal and external links on your landing pages.
Some business owners worry an external link will steer a potential consumer away from their products. On the contrary, it shows you know what you're talking about and you're involved in your industry.
Your content marketing strategist can help you identify which external links have the most value and which might lead to a competitor.
Guest Blogging
Guest blogging is like the express lane of link building.
It's when you purposely drop a link to another company on your blog, or when someone does this for you. This is a pre-agreed strategy between two parties that benefit both businesses.
One gets more exposure to build their digital strategy. The other has new content to work with in order to keep producing fresh, interesting information.
8. Establish Authority
As your industry relationships get stronger, so does your credibility.
Establishing authority is a valuable step to take to stand out. You can do this through blogging, vlogging, and ebooks.
Some people think this is too much free content to give away, but the payoff is priceless. Establishing yourself as an industry leader means more people will look to you as trends come and go.
It takes your brand presence one step further by building awareness and recognition.
9. Boost SEO Performance
A content marketing strategist works hard to implement strategies that have more than one positive outcome.
As great as getting more social followers or email leads is, it's just one piece of the big picture. A major part of what the end-goal comes down to is SEO ranking.
Search engine optimization is not just about keywords and meta descriptions. It's an overall look at the content on your landing pages and online interactions.
Google bots take anything from relevant hashtags and strong backlinks into consideration. Over time, everything comes together to move you further up the search engine results page.
10. Convert, Convert, Convert
Once a user finds you, what are you doing to make sure they choose you over the competition?
Conversion is another huge focus for a content marketing strategist. Without the sales to back up your presence, something is wrong.
Close the gaps between impression and conversion with the strongest digital marketing strategies possible. The more you trust in a trained professional to do this, the better your chances of improving sales performance.
Find Your Content Marketing Strategist
Ready to start your search for your content's new best friend?
The right strategist might be closer than you think.
Contact us today to get your free one-hour consultation and discuss your content opportunities.
SaveSave
SaveSave