MarketCrest helps you develop marketing strategy, drive website traffic, engage users and generate leads. And we're great at it.
Enjoy our Branding and Digital Marketing Case Studies, including:
The 2017 Hermes Creative Award Winning project for GreenLeaf Industries!
MarketCrest turning FCL's marketing budget, and brand refresh, into a revenue generation initiative.
The FDI branding initiative that launched their new product that became a multi-million dollar earner.
Clients are #winning with MarketCrest at their side.
We understand that every client is unique and faces their own set of business challenges. It's our job to set your brand apart from the competition and improve your marketshare.
We are experts at online marketing, campaigns, creative, production and execution whether you need a new logo, website, landing pages, a boost in SEO, news stories or a unique marketing tool to drive traffic and high-quality leads….we can help.
We're excited to discuss your marketing and sales goals. Enjoy our marketing case studies, and Get Help NOW! to speak with one of our principals.
Grew Online B2B Lead Generation by 252%
Overview: HingePoint is a software development and consulting company based out of Dallas, TX.  HingePoint partnered with MarketCrest and Improve & Grow to help drive incremental sales of their own consulting services through their website.
Scope of Services:
Online Marketing Strategy
Paid Search & Display Re-marketing Ads
On-Site & Off-Site Search Engine Optimization
Landing Page Design & Conversion Rate Optimization
Results: Grew website traffic by 95% with a 252% increase in online leads generated.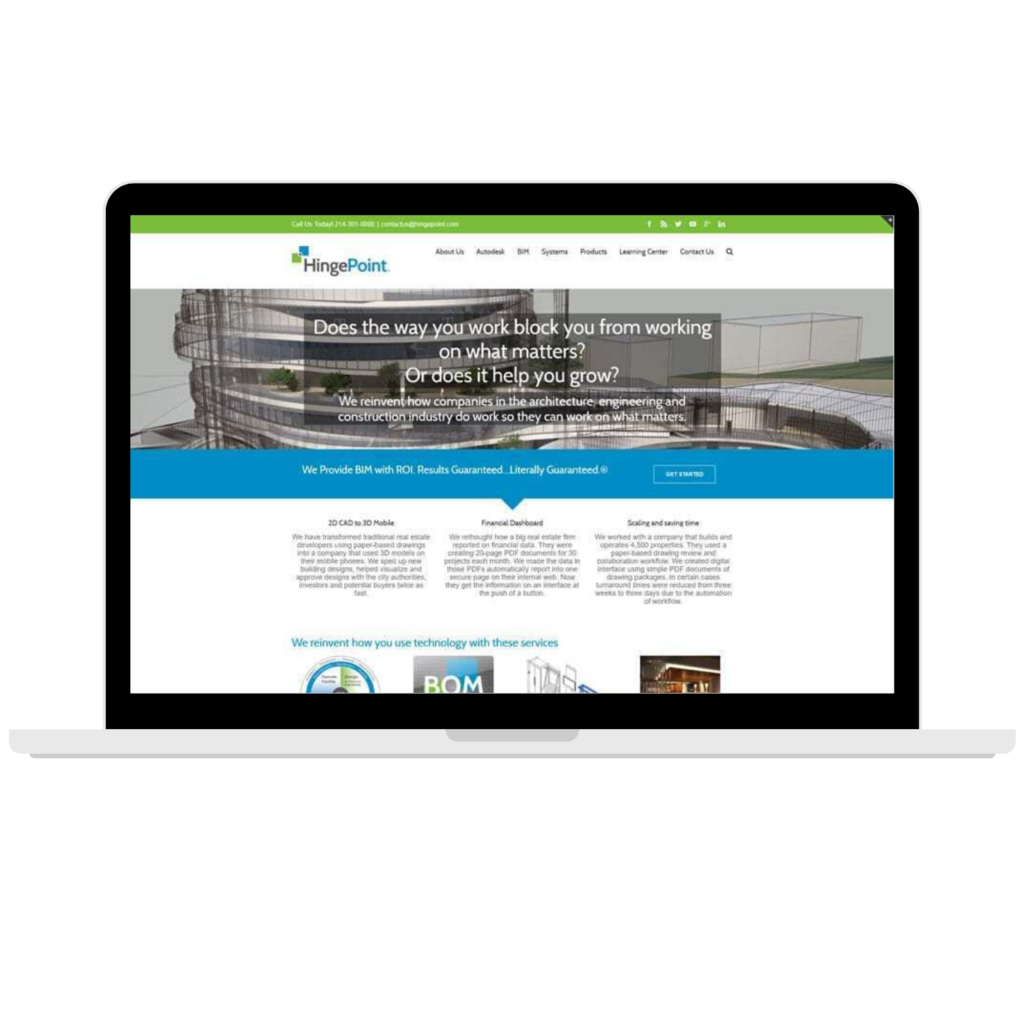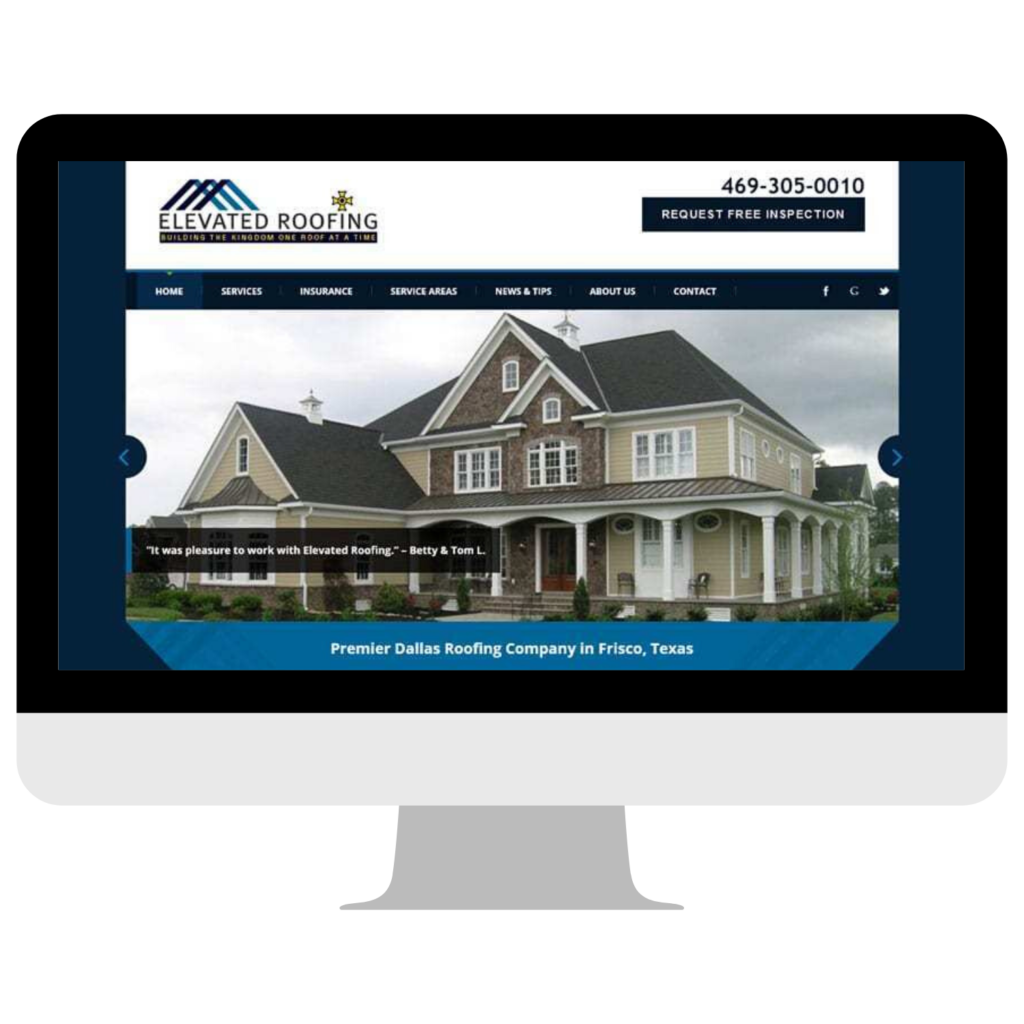 Improved Online Roofing Leads by 187%
Overview: Elevated Roofing is a premier roofing contractor operating in Dallas, Texas.  Elevated Roofing hired MarketCrest and Improve & Grow to expand their online presence and improve online lead generation.
Scope of Services:
Off-site & On-Site Search Engine Optimization
Conversion Rate Optimization & Landing Page Development
Content Marketing via Blog Articles, Videos, Press Releases & collateral
Results: Grew website traffic by 65% with a 187% increase on online roofing leads.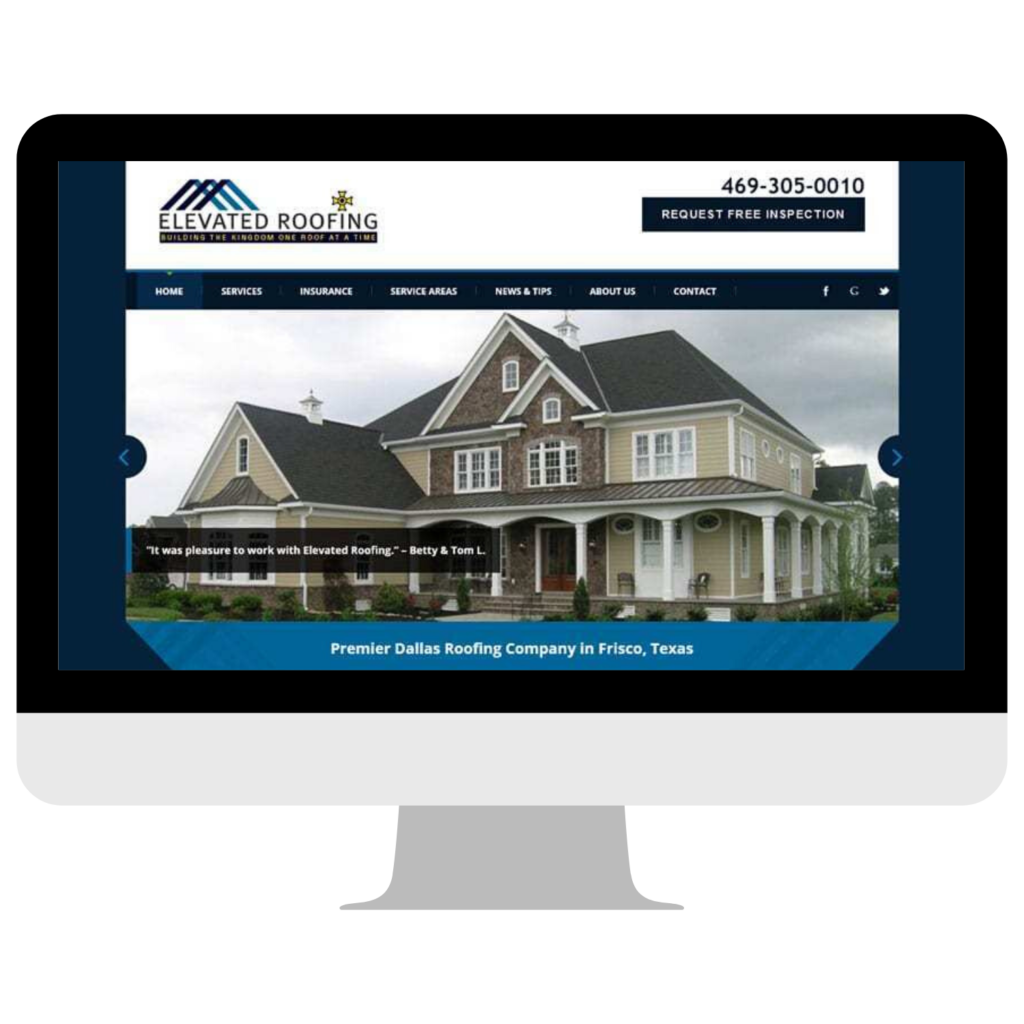 350% Increase in Online Sales Leads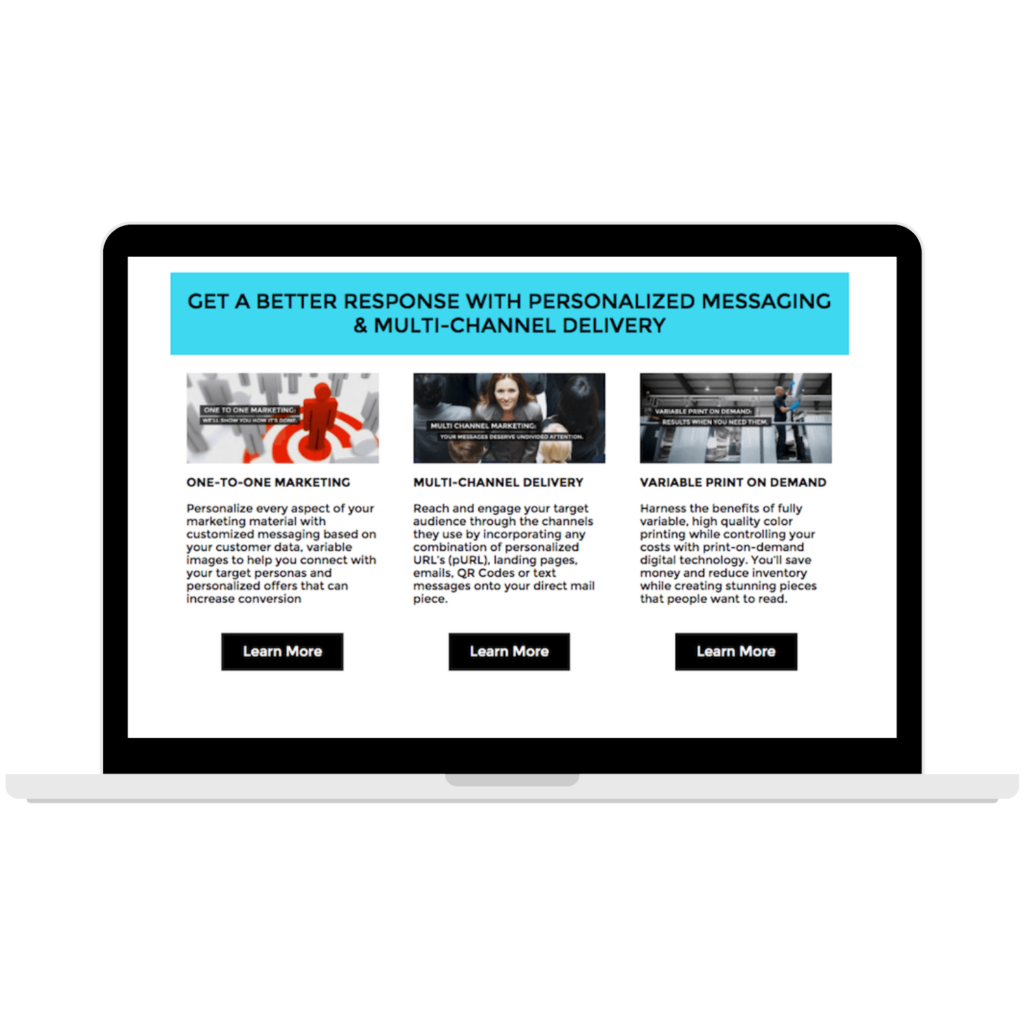 Schedule a Free Marketing Consultation & Analysis