Digital Marketing Agency in Brisbane
The right digital marketing agency can make a tremendous difference for your company, whether you're just starting out or you've been in business for quite some time and want to expand your client base. MarketCrest can deliver the real results you need to build your business in Brisbane.
The Best Digital Marketing Agency in Brisbane: MarketCrest
Our team of professionals includes content marketing strategists, advertising experts, SEO copywriters and social media professionals, as well as website designers and developers who can give your business an edge. As a full-service digital marketing agency in Brisbane, we can help you get results.
Brisbane Consulting and Fractional Marketing
MarketCrest specializes in consulting and fractional marketing, which means we'll take on the role of your company's chief marketing officer, working only when you need us to help minimize your costs and maximize your returns. We use our years of C-level executive experience in public and private companies to your advantage, and we'll even share our knowledge with your existing team to make your company less consultant-dependent.
Some of the services we provide under the consulting and fractional marketing umbrella include:
Corporate and small business strategy
Selling processes
Lead capture and nurture
CRM management
Weekly coaching and mentoring
Content audit and mapping
Search engine marketing
Email marketing
Marketing automation
Brand development
Companies that need a little breathing room to grow can benefit from fractional marketing, which covers all the necessities for reaching your business's short-term and long-term goals. Our team can help you stay on track while focusing on the big picture; we'll ensure that your sales team is on the same page as far as your marketing strategy goes, and we'll make sure there are plans (and backup plans) in place so your company can thrive.
Content Marketing in Brisbane
Content marketing is an essential part of making your business stand out online. It's an art, and it's one that MarketCrest has perfected over time. Using cutting-edge tools to figure out what your customers are searching for, analyze keyword data and track performance, our team creates perfectly tailored content that your consumers will find on the web. The content we create positions you as the subject-matter expert, leaving very little doubt in your customers' minds that you're the only business they'll ever need to work with.
We've produced thousands of digital assets for our clients, including:
Website copy
Blog posts
White papers and case studies
E-books
Videos
Podcasts
Press releases
Social media posts
Emails and newsletters
Instructional guides
Social Media Marketing to Connect With Clients and Customers Across Australia
Social media marketing is a great way to connect with your clients and customers in the spaces they're already comfortable using – Facebook, Instagram, YouTube, TikTok and other social networking sites – and to help build trust in your brand. By interacting with your prospective consumers on these platforms, you get a distinct edge over your competition; by sharing meaningful content, you can develop online relationships with people who are already interested in the products or services you provide.
Social media campaigns lead directly to new business because:
Enable you to meet your prospective customers and clients where they are, both online and in the sales funnel
Allow you to strengthen your brand's voice and expand your company's reach
Nearly every adult in Australia has at least one social media account they use frequently
People are more likely to purchase goods and services from companies that interact with them on social media
They enable you to make real, lasting impressions on prospective and current customers
MarketCrest is a leader in social media marketing, and we can help you make all the essential connections to drive your business forward.
The Best Search Engine Optimization Service in Brisbane
Search engine optimization is the art of attracting organic traffic from search engine results pages, and when it's done properly, you'll see an uptick in visitors and conversions on your website. The bottom line is that major search engines, such as Google, are in the business of delivering high-quality results to searchers – and they only deliver content that's understandable, helpful, well-written and provides a great user experience.
Google works like a giant library. It finds and indexes millions of webpages every month, and it ranks those pages according to how likely they are to answer a user's query, such as "find the best digital marketing agency in Brisbane." A page that's been optimized for search engines using a wide variety of techniques (Google uses more than 200 factors to determine whether a page is worthwhile) is more likely to earn the coveted top spot on the search engine results pages. Our SEO team stays on top of the most recent techniques and requirements so you have a better shot at being the most sought-after company in your field.
Work With One of Brisbane's Top Marketing Agencies
We're a game-changer. We have a team of professionals catering to all aspects of digital marketing to get your business more sales. 
Pay-Per-Click
Successful pay-per-click marketing involves creating irresistible ads that your customers will use to find and purchase your products or services. MarketCrest builds extensive advertising campaigns that give you immediate results, whether you're looking for local, national or international customers. The ads we create help your company stay visible (and competitive) by driving traffic to your website and encouraging customers and clients to take action.
Website Design and Development
Your website is often a customer or client's first impression of your business, which means it needs to accurately reflect your company's mission and values, products and services, and expertise in your field. MarketCrest specializes in website design and development that puts your company on Google's radar – and that gets you results. With a winning combination of user-friendly design and search engine optimization, our team can create a spectacular website that keeps your company competitive and brings you additional business.
Ready to Talk About Taking Your Business to the Next Level in Brisbane?
If you're looking for the best digital marketing agency in Brisbane, you found us – and we're here to answer your questions, provide you with the guidance you need, and get you moving in the right direction. Call our office today to schedule a free consultation with a digital marketing expert. We'll address the challenges your company is facing so you can focus on growing your business and raising your bottom line.
Related Links
Check out these Brisbane links you may find helpful when you're looking for the best digital marketing company in the area: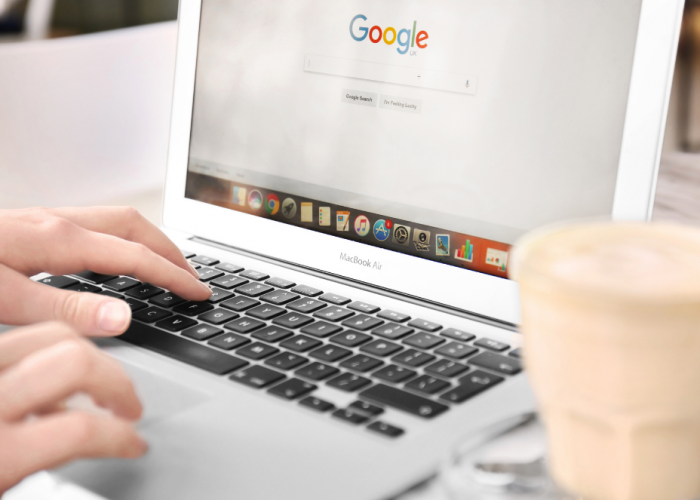 Contact Us for a Free Marketing Strategy Session
If you're not sure what your next step is, or you are struggling to find success with digital marketing for campaigns targeting the Brisbane area, let us help.  
Schedule a Free Consultation
Schedule a Free Consultation
Schedule a free consultation with our Brisbane digital marketing managers to see why businesses trust us with their online presence.