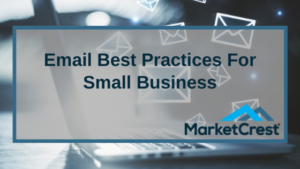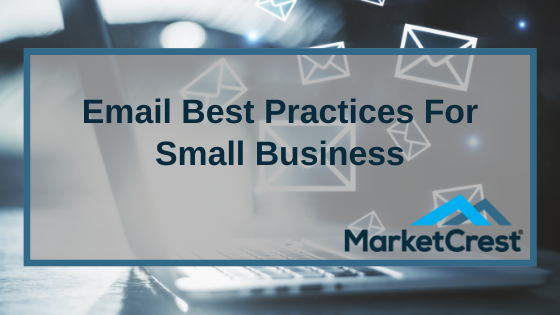 Does email marketing seem too complicated and overwhelming?
Don't worry, we've got your back. Below, you'll find all you need to know to make your email marketing campaign easy and effective. Keep reading to learn the marketing email best practices to use in your email marketing strategy.
Benefits of Email Marketing
So what's in it for you? Here are the top benefits of a successful email marketing campaign.
Everyone Wins
Probably the biggest benefit of email marketing is that the people you're marketing to choose to subscribe to your emails. You're only advertising to people who actually ask for it!
It's Free
Next, it costs nothing to send emails. And with email marketing software, it doesn't take much time or effort either.
You Are in Total Control
Speaking of software, there are also many tools available that make it easy to keep track of every detail your email campaign. Using analytics, you can target as many different demographics as you want and see exactly how effective your email marketing strategies are. You can observe subscriber behavior, find out what works and easily fix what doesn't.
It Can Save Lives, Well Sometimes
Lastly, your email marketing campaign is useful for a lot more than just marketing. It may be the most powerful tool you have in very serious situations, such as product recalls or correcting misprinted emails.
When you have extremely urgent information that needs to reach as many people as possible, you'll be grateful to have email access to thousands of subscribers. In the case of product recalls, it could be the difference between life and death!
Use the email marketing best practices below to reap these benefits for your business.
Email Marketing Basics
The following are the basic essentials that every email marketing campaign requires.
Get Right to the Point
Your company name and subject line are all your subscribers will see without opening your emails. If you want your emails to get read, you better make a good impression and make it fast.
Subject Line Guidelines
Follow these subject line guidelines to get your emails opened instead of spam-filtered.
Don't Use All Caps and Too Much Punctuation
This is the text version of shouting. People hate this. Also, your emails are more likely to be recognized as spam by email filters if you do this.
There should be no typos, strange characters, or weird formatting in subject lines, ever. Don't mix capital and lowercase letters or put spaces, periods, or numbers in your words to grab attention.
Lastly, use a maximum of 1 emoji to add a playful tone. But it's safer to avoid emojis altogether.
A good, attention-grabbing alternative is Capitalising Only the First Letter of Words, Like a Headline.
Be Intriguing, Not Salesy
For the same reasons as above, try not to use words like "free," "cash," "huge sale" and "now." Explain these in the email body if you need to, but putting them in your subject line is a marketing email death-sentence.
You can't push people into opening your emails. Instead, pull them into the opening by tickling their curiosity.
Each email you send should give the subscriber something they want. That is, after all, why they subscribed. So then, use your subject line to hint at the secret treasure you are offering.
Let your subject line be the carrot you dangle in front of your subscribers to get them to move.
Keep It Short
You only have about 38 characters in which to state your point before it gets cut off. And there's no need to use all of them. It only takes two words to form a complete sentence:
Be intriguing. Be concise. Type less.
Good Subject Lines
"You spoke. We listened."
"Who's Hungry?"
"Free Movie Tonight"
"Here's what's new in-store."
Don't Blow Your Second Chance
After your subject line has enticed recipients to open, the first sentence in the body of your email is your second chance at a first impression. Treat your intro sentence like another subject line. It should follow the same rules as above but inspire a different action.
Instead of enticing subscribers to open, your intro points readers to your call to action. A call-to-action (CTA) is something you ask your readers to do. So your opening line must immediately state your point and then be directly followed by your CTA.
Do this with five words or less. Three is plenty.
Good Opening Lines
"Here's your reward:"
"Scroll down for deals"
"Your Free Gift:"
"Coupons Below:"
"Enjoy!"
Or, alternatively, don't even bother with an opening line; state your point in a picture instead.
One effective technique is using an image that's taller than the screen. This is actually a popular technique borrowed from webpage design. The partially-blocked image frustrates the mind and forces the viewer to scroll down to reveal the full picture.
Here's an example from Dave and Busters.
Always Include a Call-To-Action
The entire point of sending marketing emails is to inspire some action from your subscribers. Are you trying to get them to shop online or in-store? Are you trying to get more website views or more subscribers?
Whatever response you're after, make it your call to action. Here are some guidelines to help you out.
Use one main CTA as the point of your email. Your CTA must be a graphic, either a still image or animated GIF. It must be a link.
It must be located immediately after the intro sentence or image or be used as your intro image.
It must contain a command, like "See all titles," "Reveal your coupon," or "Share on Facebook." Command, don't ask.
Be Mobile Friendly
Most emails are read on smartphones. You must make sure yours are mobile-friendly.
Always Proofread
Like your subject line, your email body must contain proper grammar and formatting.
How to Grow Your Email List the Right Way
You must display respectful, appropriate behavior when adding contacts to your email list. Specifically, we're talking about respecting your recipients' privacy.
This is the most important rule you must obey to avoid ending up in spam folders or being reported as abuse. Failure to do so can even land you in legal trouble. If you aren't respecting privacy, you are a spammer.
Know the Law
The official laws governing email marketing are listed in detail on the Federal Trade Commission Website. Here is a basic summary:
Don't use false or misleading sender info or subject lines.
Identify the message as an advertisement.
Provide your location.
Provide an opt-out.
Honor unsubscribe requests promptly.
You are responsible for hired help acting on your behalf.
Failure to obey these will result in prosecution.
Get Permission
Only email customers who purposely subscribed to you. If you send to email addresses that are purchased, phished, recorded for other purposes or are anything other than intentional subscribers, you are a spammer.
Send a Confirmation Email
To be extra safe, your first email to a new address should always be a welcome email to confirm subscription. Maybe the customer typed the address wrong or gave you someone else's address.
Always require new subscribers to confirm subscription. Otherwise, you may be reported as spam.
Let Unsubscribers Go
If someone wants to unsubscribe, let them go without a fuss.
Don't beg them to stay with "Are you sure?" messages. Don't make them jump through hoops or answer a bunch of mandatory questions. Always put an "Unsubscribe" button in every email and don't make it hard to find or too small to see.
We know you want to keep your subscribers. But it's not worth it if you have to bully them into staying.
Your recipient may be a regular shopper that just wants a cleaner inbox. If you make it easy for them while showing a positive attitude, it's a huge help for them. And it gives them one more reason to like your company.
On the other hand, if you make it hard for them to unsubscribe or make them feel bad about it, they will be very frustrated with you. They might even stop doing business with you altogether. Then you've lost a subscriber and a customer.
As an alternative to the above practices, you may ask optional questions after they've successfully unsubscribed. Or give them 2 simple options on your unsubscribe page, like this:
"How can we help you?
Adjust subscription settings
Completely unsubscribe"
Use bold text in all caps for your "UNSUBSCRIBE" button.
Above all else, do not keep emailing someone who has unsubscribed. It is illegal.
And be sure to include a disclaimer on your unsubscribe page warning customers that it takes time to process their request. Whether you use an automated email marketing system or manually manage your marketing emails, it will take time to process, and ex-subscribers may still receive a few emails. Let your customers know how much time this process will take so they don't report you.
Use Automated Email Marketing Software
There are scores of tools you can use to automate your email marketing campaign, maximize it's effectiveness and put you in total control. Use them. It will allow you to perform the following email marketing best practices with ease.
Personalize Marketing Emails
Using email marketing software, you can add each recipients' name or company name in the subject line and body of the email. Just like physical mail labeled, "Current Resident," usually goes straight to the garbage, email recipients are much more likely to open an email when they see their name on it.
For the same reason, it's also a great idea to use their name in your call-to-action.
Use Analytics and Segment Emails
Email marketing software makes it easy to keep track of all kinds of analytics. You can see which subscribers are opening which emails, what they purchase, how often they purchase, etc. You can see exactly which email marketing tactics work the best.
If you take other information during sign-up, such as zip code and age, you can further categorize your subscribers. This makes it easy to segment your marketing emails, that is, send different, relevant emails to different subscriber demographics.
It also means you can see exactly what isn't working and why it's not working. Then you can easily fix what needs fixing. Email marketing gives you more control than almost any other type of marketing.
Allow Subscription Settings
Or let your subscribers segment themselves! Too many or too irrelevant marketing emails will drive your subscribers to unsubscribe.
Avoid this by encouraging them to personalize their own email settings according to their demographic and desired content. Present this option at sign-up and again during unsubscribe attempts.
Other Email Marketing Ideas
Try these email ideas to keep your subscribers interested.
Interactive Content
Include fun, interactive content such as "scratchers," click to reveal deals, games, GIFs, video links, and quizzes.
Email-Exclusive Content
Your email content should be exclusive. Why should subscribers let you junk up their inbox if they can get the same deal on your Facebook page?
Use These Marketing Email Best Practices For Success
Take what you've learned today and apply it to your email marketing campaign. Start these marketing email best practices today!
For more about email marketing, check out How to Use Email Marketing Metrics to Maximize Your Campaign ROI. Get your free consultation today to see how we can better your digital marketing campaigns.
Or, you can get a free quote for our services.