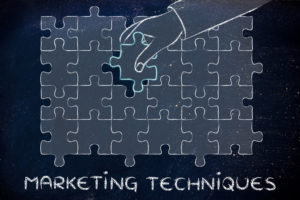 In today's digital world, you have to keep on top of different digital marketing techniques to stay relevant and reach out to your target audience.
Experts project Google to have a 32.4% market share of the net digital ad revenue worldwide in 2018. It remains the biggest search engine in the industry. With the digital age, it's important to switch your marketing strategy to fit the internet landscape.
Majority of consumers today spend a lot of time online. It's important to use digital marketing techniques that drive more people to your business.
The best way to grow your business is to hire an SEO agency. They have the know-how when it comes to digital marketing techniques. There are some things you can do on your own, especially if you're starting to apply digital marketing techniques to your strategies.
Here are some techniques you can use like a pro:
Keep Up With the Upcoming Digital Marketing Trends
Of all the techniques you can use for digital marketing, "trend hijacking" is one of the useful ones so far. It's best if you put your brand out there, especially on the World Wide Web.
There are a lot of trends going on in the digital world related to your brand that can help you gain a massive number of online audiences.
The best marketing techniques you can use to capitalize on this is to use tools like Google Trends to help identify ongoing trends.
If you have the right set of tools and the passion to stay ahead, you can strive and gain knowledge. This can help you surpass your competitors and make your way to the top.
Use Automation Apps
The digital marketing world is fast-paced and ever-changing. If you want to stay on top of your competitors, one of the best marketing techniques is to get into marketing automation.
It's the best method if your marketing strategy involves result-driven approaches.
Market automation apps can help fill up the knowledge gap your business might have. There are a lot of apps out there that automate the promotion of your business. Some of these apps can do:
Automated e-mail marketing
Automatic Twitter tweet posting
Automatic Facebook feed posting
To test its degree of success, you need to observe the engagement and responses from your target audience. Some people prefer "real people" engaging them in your social media channels.
There are chatbots out there that can simulate an almost human-like conversation, so you can look for that if you want to get the most out of automation.
Optimize Your Marketing Techniques for Mobile Devices
A mobile-optimized strategy delivers a lot of value for a lot of businesses, especially local ones. Some mobile strategies faced controversies in recent times.
One of the reasons is the fact that mobile-responsive websites convert more people on higher resolution screens compared to the lower ones.
Google still keeps its mobile-first stance on the situation, but it's undeniable that a large chunk of people online use desktops, laptops, and tablets for their online business transactions.
If you want to optimize your marketing techniques for mobile, keep these factors in mind. Build mobile-responsive websites that have relevant and engaging content, Call-To-Actions, and faster load times.
Use Social Media Marketing More
This marketing strategy is one of the newest approaches you can use to gain a massive audience for your brand. With large subscriber bases, social media networks like Facebook serve as one of your primary channels for brand promotion.
Facebook, for example, influences 52% of consumers' online and offline purchases.
You can use social media trends to place your brand out for all subscribers to see. Recent changes to social network policies now make them more viable advertising platforms. It comes with a price since you need to pay these platforms to advertise you more.
The price is worth paying since the reach of Social Media is wide. You can target your ads to specific audiences that are more likely to support your brand.
Optimize Your Conversion Rate Through Your Website
When talking about Conversion Rate Optimization, it involves steps that help make your brand more attractive to your audience. It's a systematic way of expanding your customer base and let you get the best out of your brand in different ways.
There are a lot of ways you can increase your conversion rate and reduce the bounce rate of your website.
The simple things like filling out forms, subscribing to your blog, clicking on a call to action, and the like can help persuade your site visitors. It helps you steer them into performing an action that you want. Using CRO can help you get more understanding about your website visitors' behaviors and how to best adapt to it.
Make Your Brand Appear in Search Engine Results with SEO
You can use some SEO marketing strategies to focus on expanding your brand's visibility on the search engine results without paying for the ads. What you need to have an effective SEO strategy is a technical knowledge that helps boost your rankings, drive more website traffic, and increase the search engines' recognition for your brand.
There are a lot of aspects you need to consider when it comes to SEO, from the optimal word count to how other websites link to you online.
The main objective of your SEO strategy is to make your site in a way that search engines prioritize it more than your competitors. That way, you can get more customers and let your business flourish in this digital landscape.
Don't be Afraid to Use Paid Marketing and Campaigns
Despite having an attached price tag, paid marketing is one of the most effective means for you to use search engines for paid ads. When you pay Google or Yahoo for advertisements, your website becomes visible at the top of the search results with the "Ad" label.
There is a lot of research supporting the fact that a lot of people online click more on paid search results compared to other forms of online advertisements.
When looking for things online through search engines, people who click your ads find it more relevant to their search queries. It adds another layer of legitimacy to your website since people will acknowledge the money you shell out to advertise your brand.
It's one of the better marketing techniques to partner with your SEO efforts.
Familiarize Yourself with Influencer Marketing for PR
Another marketing technique you should capitalize on is influencer marketing. It's one of the most recent and distinct digital marketing strategies that has its own set of benefits for your brand. You can link it to your content strategy, SEO efforts, and social marketing techniques.
Influencer marketing means that you promote your brand through the use of experts, influencers, popular figures, and other celebrities.
These people have followers that can change what people consider for buying.
It's categorized under word-of-mouth marketing, which has the potential to spread faster especially when your influencer has at least a million followers.
Reveal the Power of Partnership with Affiliate Marketing
This is another of the many great digital marketing techniques you can use to market your brand online.
This type of marketing has a lot of similarities with commission-based marketing, where you pay your affiliate based on how they perform. When you engage in affiliate marketing, you only pay your affiliate if they're successful at selling your brand to people.
There are a lot of companies that use affiliate marketing today, like:
Banks
Finance Companies
Travel agencies
Most of these companies report a successful campaign through this strategy. You can try it out and see if it works out for you.
Identify Your Goals to Know the Tools You'll Need
Your marketing techniques should always tie in with your business goals. No matter what kind of goal your company has, you need to know the methods necessary to measure it. The method you'll use to measure success depends on the kind of business you have, as well as the goals you set for yourself.
The metrics that you use can help you adjust your strategy based on whether you're meeting your goals. Knowing the areas where you need to improve can help ensure that your business strategy is sound and adaptable as the digital marketing landscape continues to change.
Get More Digital Marketing Techniques Today!
There are a lot of great marketing strategies out there that you can use depending on the kind of business you have. Knowing what works can take a lot of trial and error on your part, especially if you're doing it on your own.
If you want a more efficient way to implement your digital marketing strategies, getting an SEO agency is the best way to go.
If you need assistance with your marketing strategy, we can help.
We have a lot of experience working with various brands.
We can determine the right techniques you can use to ensure that your business thrives in the digital landscape.
Do you have more questions? We offer free consultations and services that can boost your company to the top of the search engine results. Contact us today to get you started on your journey to success.