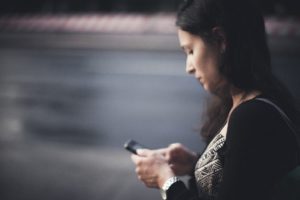 Virtually every effective marketing strategy in 2021 includes having a proper internet presence. It's just the way the world works. The problem is, there aren't enough quality SEO services for small business proprietors out there.
There is a common misconception that SEO only serves large clients, at the expense of the small businesses that really need the help.
The marketplace is intensely competitive. To stand out and make waves, a small business needs to employ an expert SEO company. This way, they can use distinct marketing techniques to get ahead in ways that their competition may not be aware of.
Here is a comprehensive list of the most effective SEO services for small business owners:
Competitive Website Analysis
As stated before, the business world in the internet marketing age is extremely cutthroat and competitive. Small businesses without the necessary skillset can get lost in the fray.
There is no harm in assessing the SEO strength of your competitor's website. They may be employing strategies that would be useful for your business.
You can also take advantage of weaknesses in your competitor's SEO strategy. If they haven't done adequate research, seize the opportunity to build a well-rounded strategy.
For example, a common weakness among businesses, especially small and locally owned businesses, is lackluster content. Many business owners assume that they will stand out as long as their website adheres to commonly accepted SEO parameters.
But the reality is that good content trumps all. Creative, relevant content allows your website to soar high and above the competition. If your competitors do not have the strongest content, you can fill the void in your industry and become a resource for your consumers.
The more people who trust your website, the more that will visit, and the more concrete leads you will generate. For small businesses, word-of-mouth marketing is a crucial asset, and it can sometimes be even more valuable than internet marketing.
But you have to build your marketing presence to get there. That's where competitive analysis can be invaluable.
Keyword Research
Proper keyword research is the heart and soul of any SEO strategy. It's probably the most important of the SEO services for small business owners. You should generate keywords based on your business and the services you provide.
For example, if you are a moving business, you want to be able to rank for a keyword like "moving company in (your city)".
It's important to rank for a diverse type and amount of keywords to avoid following the same guidelines as your competition. Otherwise, it will be hard to stand out. You should try to rank for short keywords and long-tail keywords.
Longer keywords and phrases give you a better chance of ranking for the exact words that a potential customer would type into a search engine.
Some companies can do keyword research for you. They will most likely use Google's SEO analytics to determine what keyword list would suit your company.
Your keyword list must cover those words that are common in your industry while also diving into a niche that may not be as widely utilized.
If you are marketing a product, you can use keywords to target a demographic that your competitors may not have tried to target. It's all about doing your research and staying ahead of the curve.
Link Building
Having many high-quality links to other websites on your website can be a very quick and effective way to rise the search engine ranks.
Within your content, link to credible sources or related websites that may be able to supplement information for your customers.
Do not link to competitors, rather, link to people, websites, and companies in charge of leading the conversation in your industry. The key is to build links to websites that will make your website look better.
You want to enhance your content with links, not steer your audience away from your product or service. You will be rewarded by Google's search engine algorithm if you have employed high-quality links.
If you have a website that ranks highly while also providing your audience with good content, others in your industry may want to link to your websites.
The more of these relationships you have, the more visibility you will have and the better off you will be.
Optimization
Once you have the knowledge to build a great website following SEO standards, you have to be able to implement them.
For example, you cannot make the mistake of over-saturating your website with keywords. Not only will the quality of your website suffer, but you will likely not rank as high as you might think.
An optimized website features all the image tags, meta descriptions, and metadata that will take your website to the next level. There are set rules to optimization that can reap high rewards when followed.
But the important thing to remember is that if you have a good website with good content that follows SEO rules, you will have a leg up over many others in your field.
Optimization is key for long-term success in online marketing. But without good content, it doesn't really matter how high you are ranked. If your website is poor, you will lose credibility. But an excellent website is only the first step.
SEO Services for Small Business Success Mean Little Without Accurate Reporting
For a small business, an effective website works as a sales pitch. It's a chance to showcase your product or service in a tasteful way.
Because of this, you want to make sure that as many people can see your website as possible. Utilizing these SEO services for small business success listed above is key.
But once you have implemented them, you should have a system in place to track your progress. It's important to periodically conduct an SEO audit, just to make sure that your website is performing correctly and steadily generating leads.
Click on our social sharing buttons to share this post and continue the conversation or get started! Request a free SEO audit or consultation.
MarketCrest, LLC is an award-winning, full-service marketing firm focused exclusively on Marketing Consulting & Services that drive revenue growth. Simply, we exist to help our clients compete and grow… and we expect to be held accountable for their improved performance.
SaveSave
SaveSave
SaveSave
SaveSave
SaveSave