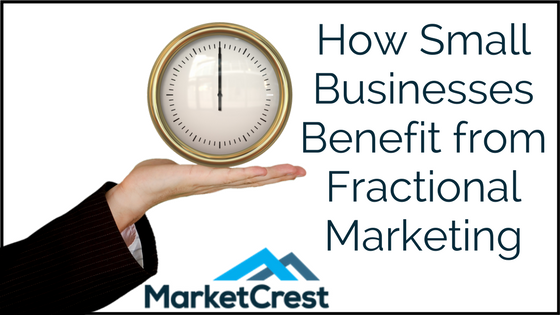 Not every business can afford to hire a top-notch marketing exec, or even have enough work to keep them busy for the price. However, pretty much any company on the planet can benefit from getting a dose of expertise from a seasoned CMO.
Whether that's big picture consulting stuff, or deep dives into a few select problem areas, fractional marketing is a compromise. You get the benefit of having an exec on staff at a lower price. Check out some of the benefits of fractional marketing services, here.
What, Exactly is Fractional Marketing?
A fractional CMO (chief marketing executive) is an outsourced marketing expert you can hire to help you with your marketing efforts. Small and medium-sized businesses may find that they need someone on staff that can hel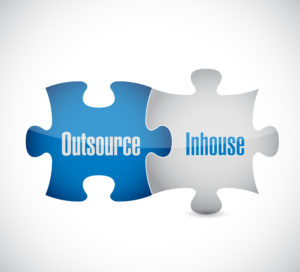 p them tackle a specific project and that their needs vary throughout the year.
Working with an expert on a project basis means that smaller budgets can still benefit from working with someone with the skills and experience needed to help you grow your company.
That could take the form of hiring a content expert who helps you implement a strategy, then helps you find quality freelance writers or digital creators that can flesh out your website.
Or, you might need help getting into the nitty-gritty of web analytics and learning how to convert data into actionable to-do items.
Sounds good so far, right? Here is a look at some of the more specific benefits of fractional marketing
Save Major Cash
One of the main reasons you should invest in fractional marketing service is, it's an affordable way to gain access to top talent in marketing.
Unfortunately, when many companies make budget cuts, they do so at the expense of marketing, despite its boundless potential to drive sales. With a fractional CMO on hand, you'll be able to pick and choose where those marketing dollars go. Plus, you'll have the benefit of getting an expert's advice on how to spend said dollars.
Help Fill in the Blanks Where Marketers are Struggling
If you have a young marketing team without much experience or a single marketer, spread too thin? In both cases, bringing on an outside marketing expert can help ease the burden, and help coach those team members with much to learn.
In this case, you'll want to bring on the fractional CMO in a consulting capacity. Ask them if they can help you strategize and help your team learn the ins and outs of developing and implementing a marketing plan.
Over time, your team should be able to take over, develop leadership skills, or become SEO experts. Figure out where you are lacking and talk to your consultant about how you can go about fixing it.
Ultimately, you're bound to see promising results as far as conversions are concerned, and your team will benefit from the real-world education they get just by coming in to work.
A Fresh Set of Eyes
A fractional CMO provides a newfound clarity to your workplace. It's always a smart idea to get a fresh set of eyes on the case, as an outside perspective can help you break old habits that might be hurting your business, or give you some insight into what customers see when they look at your product.
Business owners sometimes assume that they're explaining everything to consumers in a way that makes sense, but in reality are putting out unfocused or confusing messaging. Working with an outside source can illuminate these areas at a fraction of the price it costs to hire a dedicated marketing person.
A Network of Experts–At Your Fingertips
Hire one full-time person and you probably just have access to their individual pool of knowledge. And no matter how smart and savvy your new staff member is, there's still the issue that one employee can't be an expert in everything.
With a fractional CMO, you'll find that this person doesn't work alone. They probably have a team back at their office that can help them with certain tasks. If they're a content person, they'll be able to get you in touch with a data expert.
Revamp An Underperforming Team
If your marketing team is underperforming, you might not have the know-how to diagnose the problem, much less find a solution.
Your outsourced expert will be able to identify problems with staff, as well as weaknesses in the leadership team causing some of the problems.
Help With Digital Analytics
An excellent fractional CMO will know the ins and outs of digital analytics. If you're not of the data-driven mindset, it can be hard to make the most out of your digital analytics, even if you're reading all the right reports.
The CMO will be able to help you find the right software solution for your company, as well as turn reports into a to-do list your employees can use. Additionally, the fractional marketing consultant should be able to train the appropriate staff on how to run reports. And–how to use those reports to make informed decisions.
Ready to Get Fractional? Give MarketCrest a Try!
MarketCrest offers a range of marketing services, including fractional marketing. We know your marketing dollars can sometimes be the hardest to part with.
Fractional marketing can help you make the most out of a smaller budget–we'll help with the big picture stuff, and help you hit your revenue targets through email and content marketing, SEM, and a whole lot more.
Fill out the form here to sign up for a free one-hour consultation. We're happy to walk you through the process and get you started on the path to success.